Movement, Sound & Celebration
October 22 @ 16:00

-

20:30
Price: CHF 35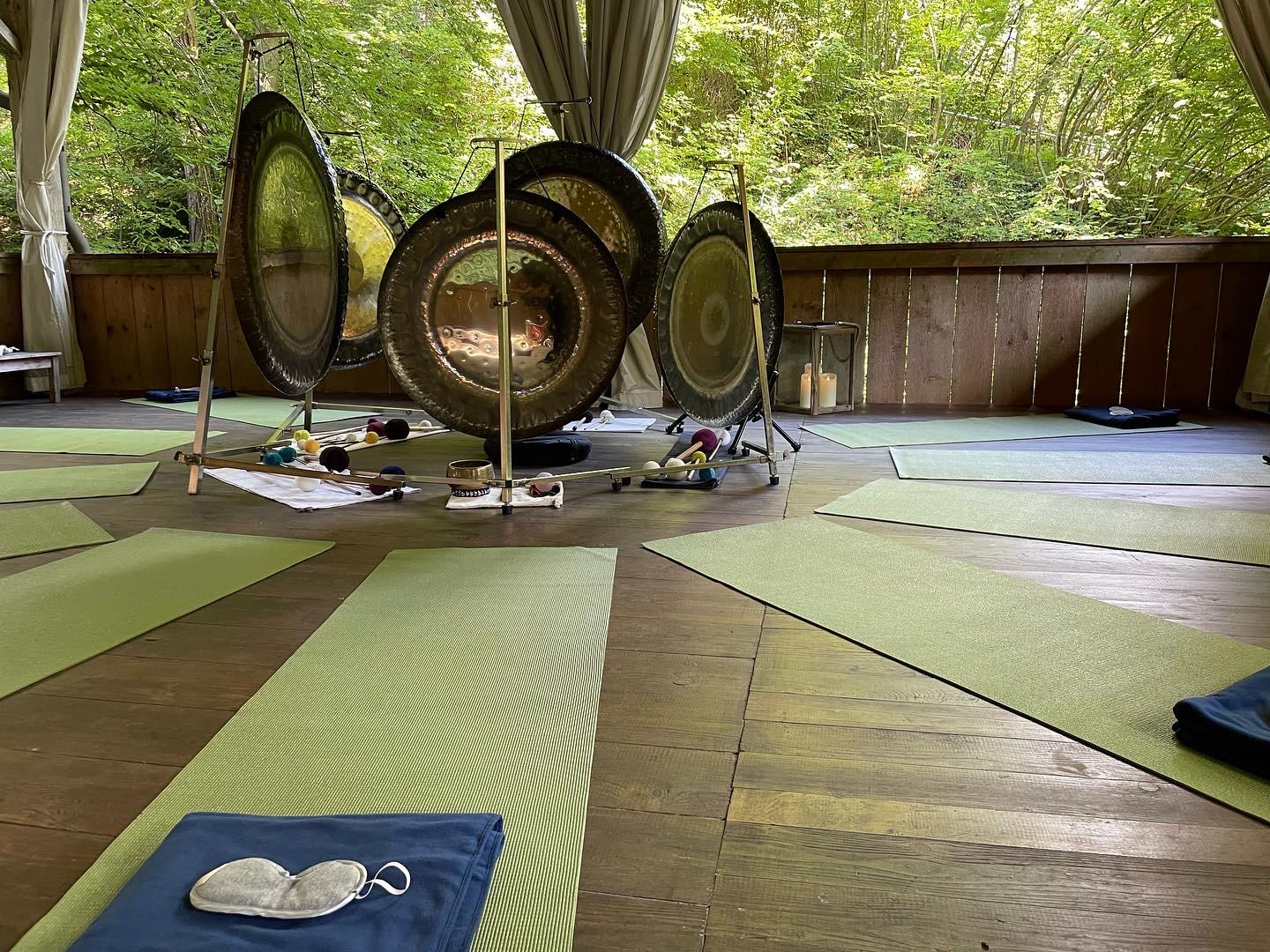 Movement, Sound & Celebration
A Day of Yoga, Gong Bath, and Kirtan Singing
Relax, reset, recharge, and then celebrate as a community with us. 
We begin the session with a gentle deep yoga session led by Ralf. 
After an hour of mindful movement, we are ready to let it all go as we go on a journey of sound that takes us into the heart of stillness. After a little pause to come back to this dimension, we enjoy singing together with the joy of togetherness. 
No skill needed. This is for anybody wishing to join us.
16:00 – 17:00 Yoga mit Ralf
17:00 – 18:00 Gongbath mit Alan
18:00 – 19:00 Break
19:00 – 20:30 Kirtan mit Daisy, Ralf & Friend
Kosten: Alles: 60€
Gongbad & Yoga: 50€
Gongbad: 35€