Diese Veranstaltung hat bereits stattgefunden.
The Nature Bath – Filled
Juli 22 @ 16:30

-

19:30

CHF80,00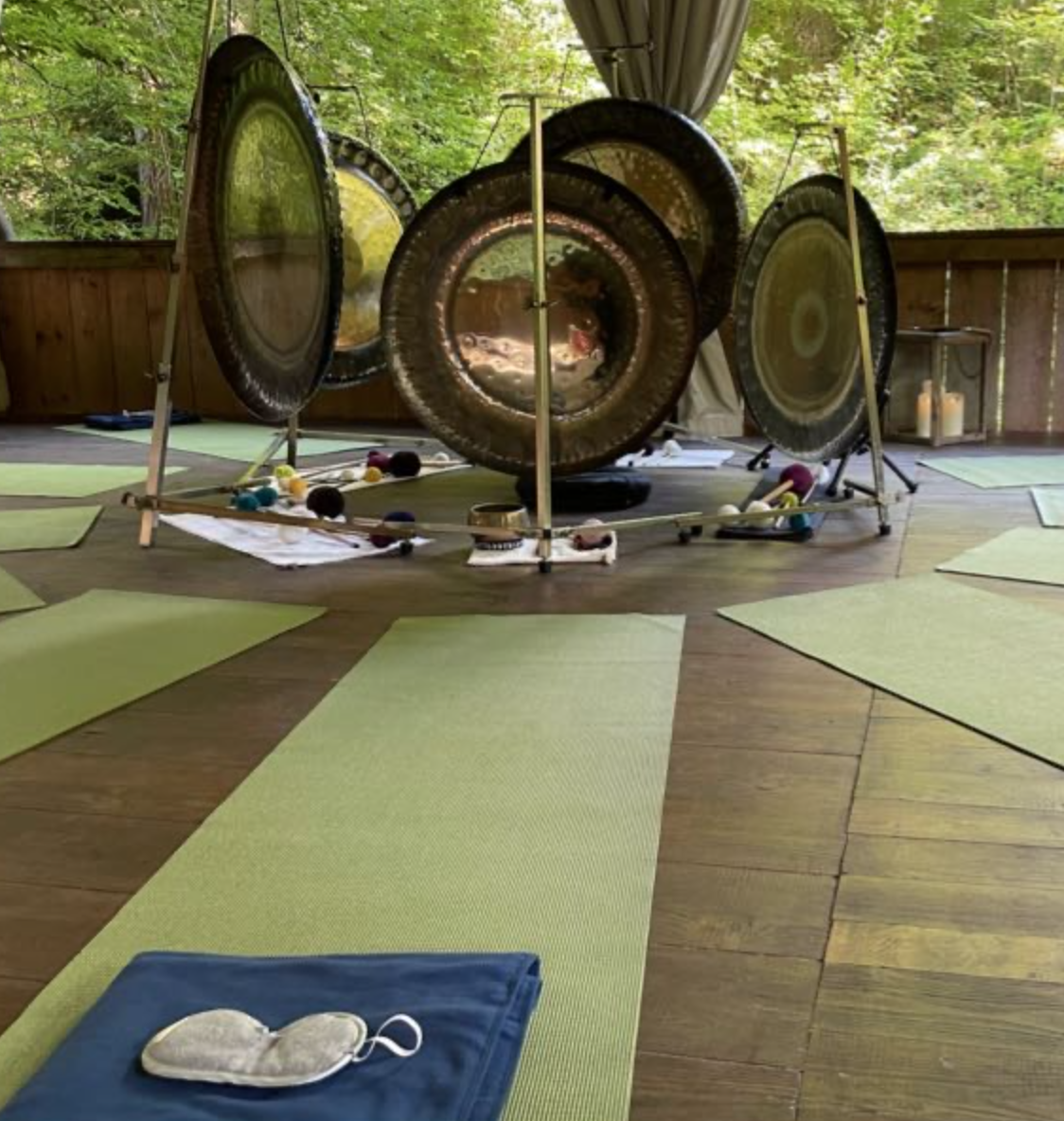 Please join Alan Steinborn and Miquel Sanagustin Llousas for a celebration of summer.
We are very excited to offer this special session. It will be a unique chance to experience a deep and satisfying gong bath meditation under green trees, next to a flowing stream.
The session will be hosted by Yoga Scheune.
First Miquel and Alan will lead us in some chanting; making sound together.  By bringing your voice to the space, you will fully arrive in the here and now and naturally connect with your co-participants, forming a nice little community of fellow journeyers.
We follow that with a few breathing exercises, pranayama, to help activate the energy channels of our bodies, leading into some gentle stretching poses that are easy to do and good for everybody.
We are then ready to take it deeper.
To prepare for the gong bath, we will have a short meditation to attune deeply to our natural presence, our essence. By this time you will be relaxed and most open to receive the beauty  of a gorgeous gong bath journey.
Alan will play the gongs for an hour. At the end there will be a few minutes of golden silence, just to soak in the whole experience.
When the event is over, you are invited to stay around for an optional potluck camp fire. We will provide the watermelon!
No skill is needed to get the blessings of this session. Just come as you are. We look forward to seeing you there.