Diese Veranstaltung hat bereits stattgefunden.
The Source of Vision – Yoga, Breath & Gong Bath
März 21, 2020 @ 10:00

-

12:30

CHF65,00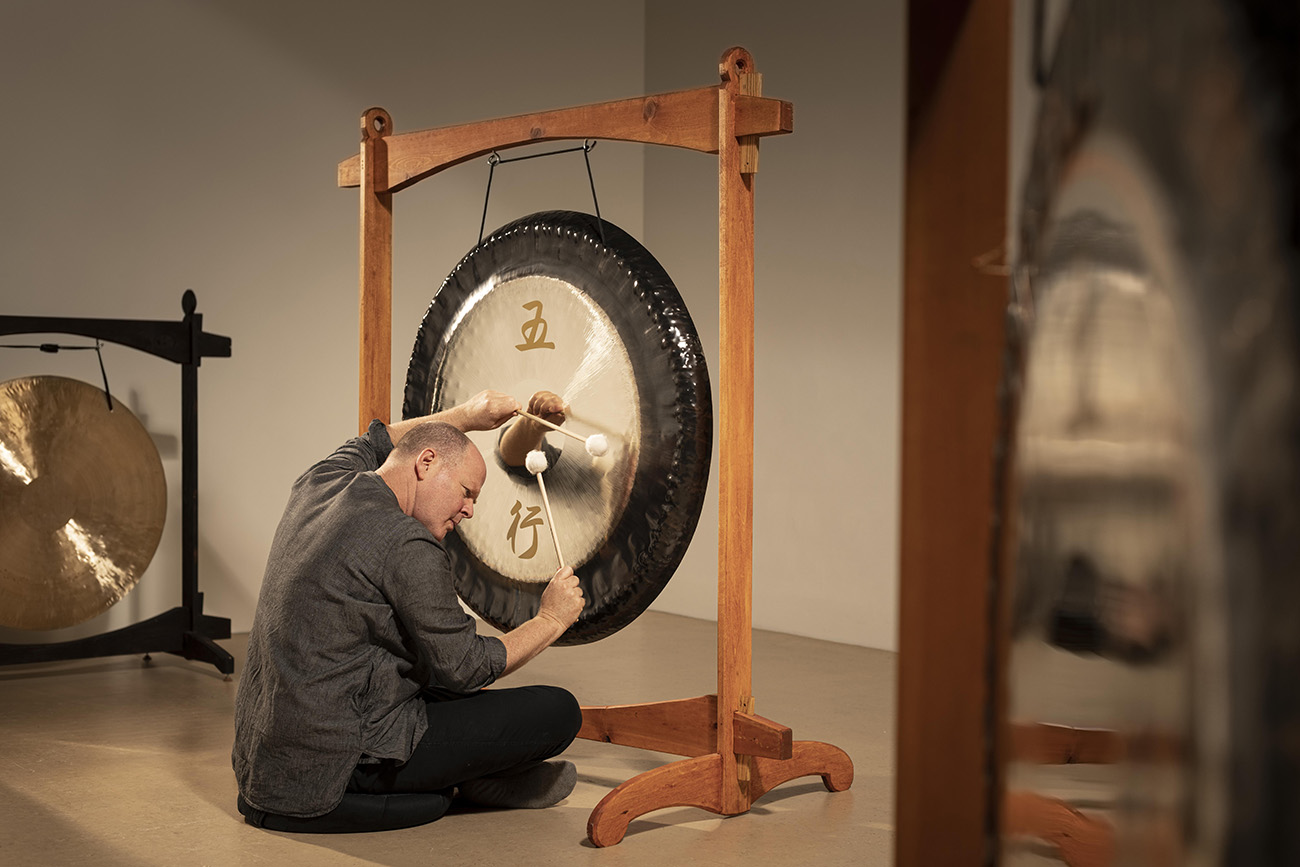 Gönne Dir eine Reise der Erneuerung und Inspiration. Diese Session ist der Entdeckung der Kraft von Atem, Körper und Klang gewidmet, um eine Neuausrichtung des eigenen Fokus zu bewirken. Ersetze deine täglichen Muster mit einem neuen Gefühl für den jetzigen Moment.
Wir beginnen mit Pranayama-Atemübungen, um den Geist zu beruhigen und zu zentrieren. Anschliessend stärken wir die Verbindung von Körper und Geist mit einigen sanften Yoga-Übungen. Auf diese Weise vorbereitet begeben wir uns auf eine innere Reise mit dem Gongbad.
Abschliessend werden wir gemeinsam im Kreis bei Chai-Tee und gesunden Keksen die Erfahrung integrieren.
Facilitators
Alan Steinborn ist seit fast 30 Jahren professioneller Musiker und führt seit knapp 20 Jahren Meditationen durch. Er kombiniert diese beiden Leidenschaften und erschafft eine neue kraftvolle Art der Meditation. Seine Gongbäder sind ein Mittel für körperliche Regeneration, emotionale Balance und mentales Wohlbefinden. Die Teilnehmerinnen und Teilnehmer brauchen kein Können oder Wissen – die Präsenz reicht und die Bereitschaft, eine Stunde oder mehr den Geist auf eine wundervolle Reise zu schicken.
Florian Simon, seit 10 Jahren auf dem Weg des Yoga, praktiziert Hatha-Yoga als sanfte Form der Selbstbegegnung. Sein Fokus liegt auf Pranayama (Atemübungen) und sanften Hüft- und Nackenöffnungen, welche für alle Niveaus geeignet sind. Am liebsten bringt er Handpan-Shavasana und Nada-Yoga (Klangmeditation) als Elemente in seinen regulären Unterricht ein. Die Kombination mit Gongbad-Shavasana ist somit ein weiterer Schritt auf diesem Weg.